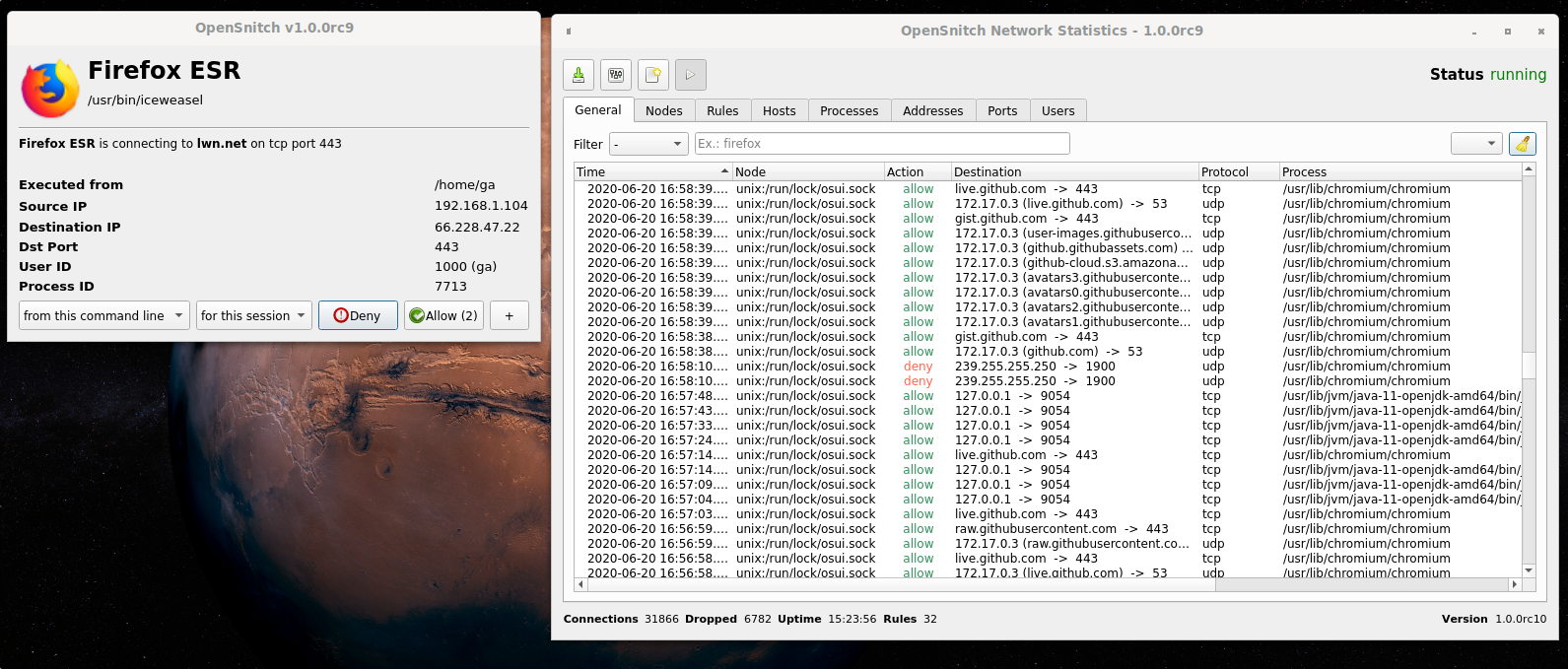 EDIT: The original developer apparently has abandoned OpenSnitch, however there is a forked version that as of mid-2020 is still being developed:
OpenSnitch, an application firewall for Linux, is no longer under active development. This didn't mean it was the end for this project though, because Gustavo forked it about 8 months ago, and has been constantly improving it since.
Source: OpenSnitch Linux Application Firewall Fork With Improvements And Bug Fixes (LinuxUprising)
This is the original article about a very early version by the original developer – the forked version mentioned above is much improved over this one!
Little Snitch is a traditional software firewall for macOS. You can use it to monitor applications, preventing or permitting them to connect to attached networks through advanced rules. OpenSnitch is a GNU/Linux port of the Little Snitch application firewall written in Python.
Source: OpenSnitch: The Little Snitch application like firewall tool for Linux (nixCraft)